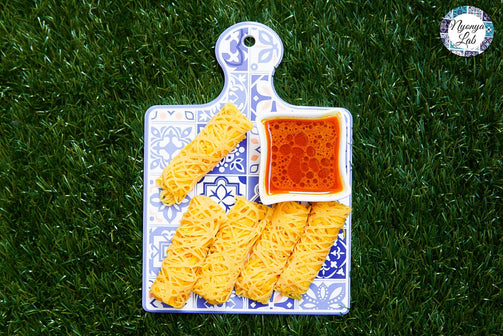 Roti-Jala (30 pcs);
Roti-Jala (30 pcs);
Regular price

RM70.00 MYR

Regular price

Sale price

RM70.00 MYR
Roti-Jala • 30 pieces ; 

Satisfy your craving with our Roti-Jala and curry gravy! 

Roti-Jala is a popular dish from Malaysia.

When translated Roti-Jala literally means "net bread" because of it's inter-laced or net-like appearance. It's often served at festivals or celebrations such as Hari Raya or at weddings.

This beautiful yellow lacy crepe is made from a mixture of flour, eggs, coconut milk, water and a hint of turmeric.

Go ahead and dip this special kuih with our curry gravy! 

*  Minimum 1 Bundle : 30 pieces


back to Àla Carte menu.
Couldn't load pickup availability