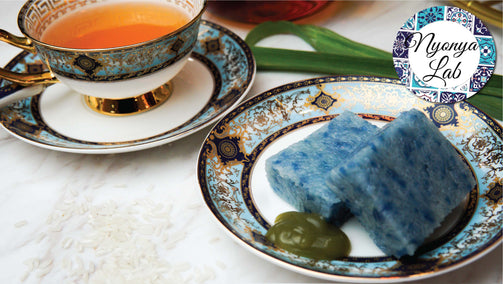 Pulut-Tai Tai
Pulut-Tai Tai
Regular price

Sale price

RM3.70 MYR
Pulut-Tai Tai •

Pulut Tai Tai is made of glutinous rice. It is also known as Pulut-Tekan and is usually been served during Peranakan weddings. It is prepared by pressing the glutinous rice and making it compact using a wooden frame.

Now, you must be wondering why it is called 'Tai Tai'?
Well, Tai Tai refers to a rich man's wife who enjoys a life of leisure. It is said that this kuih was only served to the wives of rich men way back then. 
The dyed glutinous rice will then be steamed in fresh coconut milk. The glutinous rice is separated into two batches, one blue and the other white. These are mixed together to form a single marbled white and blue hue glutinous rice block. 

Don't forget to serve it with some creamy, rich kaya to take it up a notch!
Perfect for afternoon tea!

* For Àla Carte only minimum of quantity (MOQ) : 8 (boxes) 
* 1 Box : 2 pieces with a small pack of kaya
* You may also purchase our Home-Made Kaya  via this link.

back to Àla Carte menu


Couldn't load pickup availability