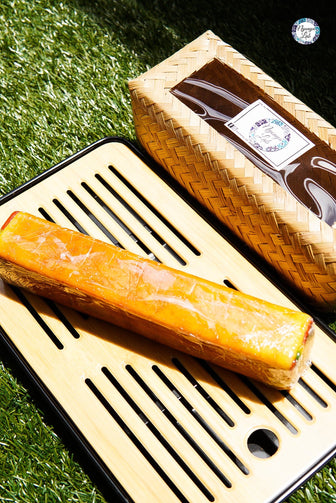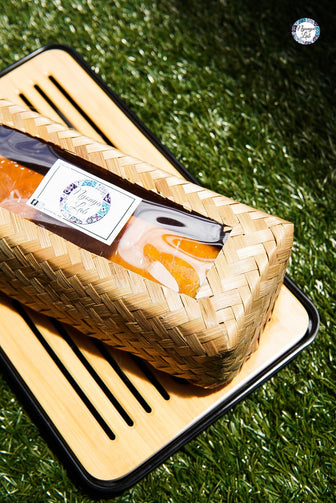 Geometry Kek-Lapis Sarawak
Geometry Kek-Lapis Sarawak
Regular price

RM78.00 MYR

Regular price

Sale price

RM78.00 MYR
Geometry Kek-Lapis Sarawak • 
( Direct Import From Sarawak )
Also known as Geometry Layered Cake.  

Lapis means "layers" in Bahasa Malaysia, Malaysia's national language, and Sarawak is a state located on the northwestern coast of Borneo. The kek (cake) is aptly named. Slice off a piece and you'll find a kaleidoscope of colorful layers, meticulously arranged in distinct geometric patterns. Making it is a long, grueling process that tests even the most seasoned of Sarawak's bakers.

"Geometry Kek-Lapis Sarawak" features impressively geometric layers of different colors on the interior, with a neutral exterior. The history of this cake is rather short, having been introduced to the Sarawak region of Malaysia in the 1980s by the Betawi people from Jakarta.

back to Home Menu.
Couldn't load pickup availability